Get in the mood for warmer weather by snagging these free Summer Brush Lettering Practice sheets. Perfect for beginners or those just wanting a little bit of extra brush lettering practice, these Summer words practice sheets are completely free to download.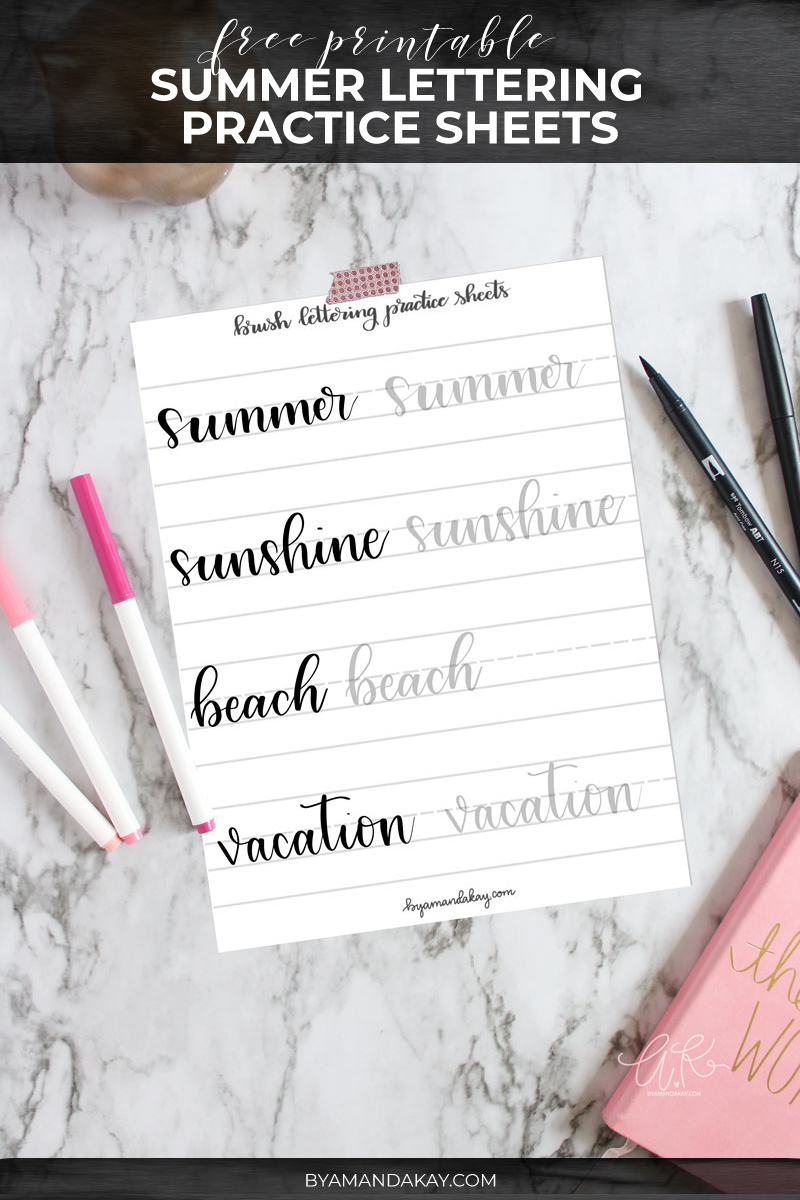 Summer will be here soon! Why not brush up on your Summer lettering with these free practice sheets? Whether you've been lettering for awhile or you are just starting to learn, practice sheets are always helpful! In fact, each week I make it a point to do just some basic drills with upstrokes and downstrokes, loops and flourishes. Practice only makes you better so there's no such thing as being too advanced to use these Summer lettering sheets.
With any of my free practice sheets, I recommend printing them on a very smooth printer paper like this one. These Summer practice sheets are great to use with a small tip brush pen, like the tombow fudenosuke soft tip (the hard tip is available in colors now!) I always recommend this brush for beginners because it's pretty easy to control. I personally like the stiffer tip, but the soft tip is great for these Summer words lettering sheets.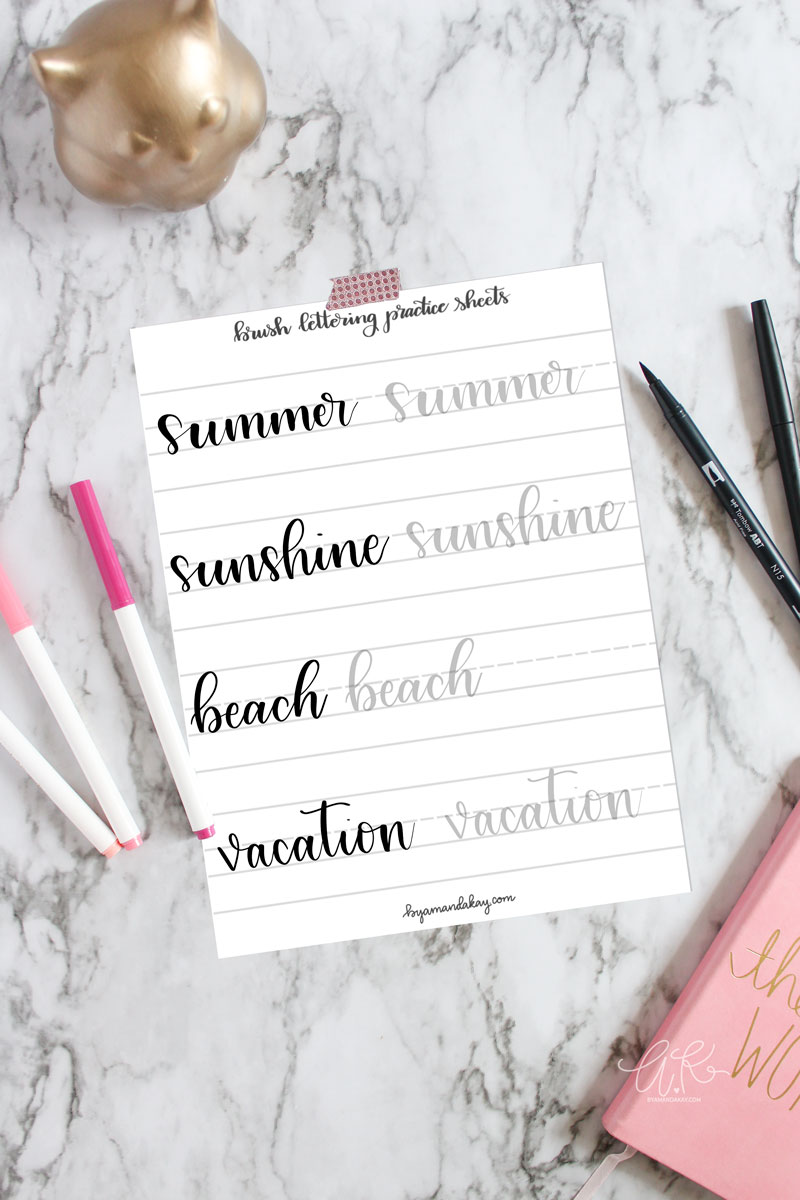 You can use these Summer lettering practice sheets on your iPad with the Procreate app too if you'd prefer to get more practice in that way. Download each image to your iPad (or take a screen shot on your iPad) and open them up in a new document within Procreate. From there, reduce the opacity of the image and add a new layer on top! Then you can practice as much as you want!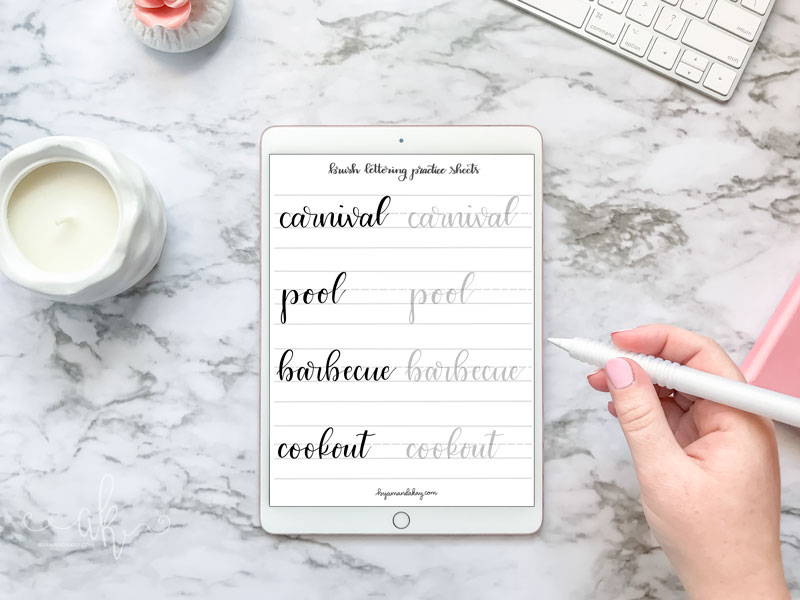 With any of the freebies here on the blog, these Summer brush lettering practice sheets are for personal use only. Please do not redistribute, sell or reproduce in any manner. For more on my policies, read more here.
Need some help getting started?
Want more free brush lettering practice sheets?
Don't Forget to pin it!