The Difference Between Calligraphy, Hand Lettering, and Typography
This post may contain affiliate links for your convenience. You can read my disclosure policy here.
Sometimes these terms are used interchangeably but there is a distinct difference between calligraphy, hand lettering, and typography.
In short, here is the breakdown of each art form, but I'll go into a little more detail below. If you take away something from this post, make sure it is this: Hand lettering is the art of drawing letters, Calligraphy is the art of writing letters, and Typography is the art of arranging letters. Handwriting is what you are taught in school as how to write in general.
What is Hand Lettering?
As I mentioned above, hand lettering involves drawing the letterforms you see in a lettering piece. They can encompass a variety of styles from simple to very ornate! Each letterform is unique, so no two letter A's will be exactly the same. They are hand-drawn letterforms.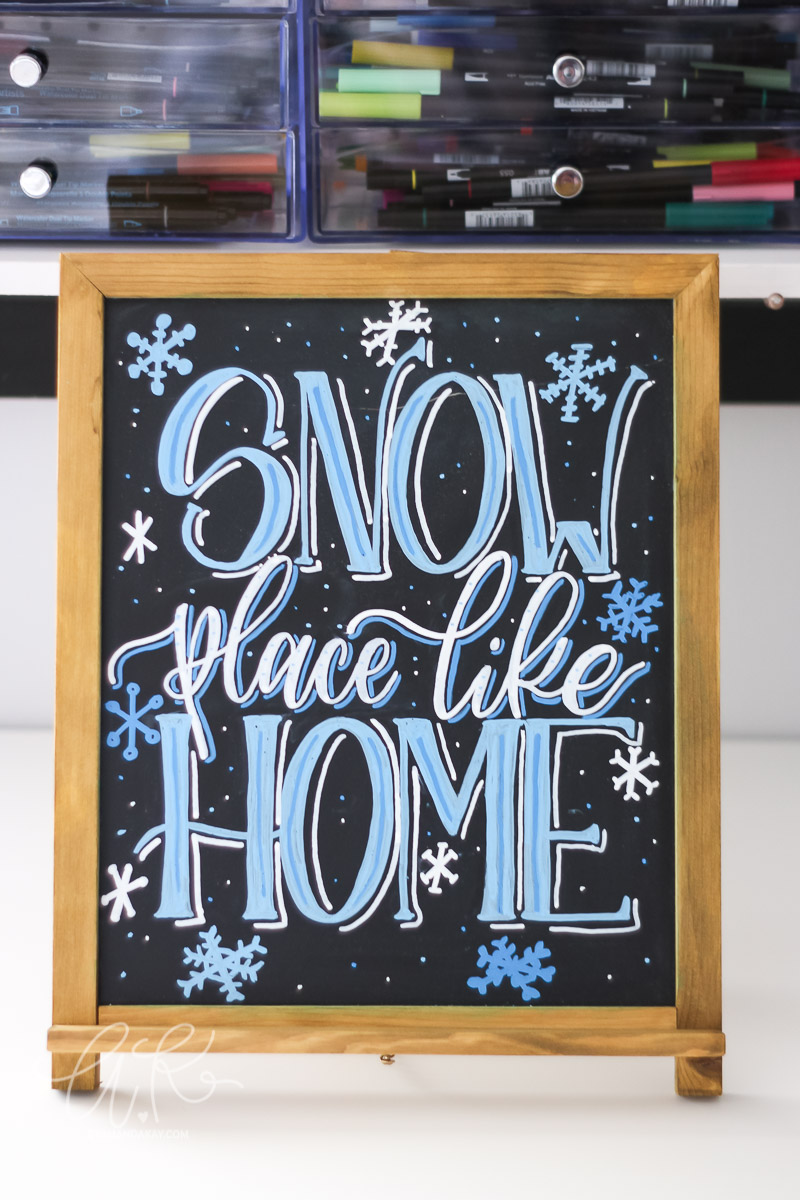 What is Calligraphy?
Calligraphy is a traditional form of writing that typically uses a nib and ink. In modern calligraphy, brush pens or paint brushes are also used. Calligraphy style emphasizes the difference between up and downstrokes, with downstrokes being thicker. This is caused from a pressure sensitive nib or brush. As your hand creates a down stroke, applying pressure creates a thicker line or curve.
What is Typography?
Typography is much different from calligraphy or hand lettering. Rather than letterforms being written or drawn as in calligraphy and hand lettering, typography involves arranging various repeatable letterforms that are created digitally. Generally, these letterforms are referred to as typefaces.
Typography involves arranging these in a visually appealing way to convey a feeling, attitude, or message. You do this to create visually appealing and legible pieces of text. Typography is used throughout print, websites, and even in art. It is much more involved than just picking a pretty font! You can read more about typography on CareerFoundry.
You May Also Find These Posts Helpful
Don't Forget to Pin It!