Helpful Shortcuts for Procreate
Lettering or creating a piece of art on the iPad is so easy using the Procreate app, but what if it could be even simpler? Learn these helpful shortcuts for Procreate to help you save time on your next piece of work!
I love using the Procreate App for lettering and art, and what makes it even easier to use (and love!) are all of the fun shortcuts and gestures to make editing and managing layers easier. I thought I'd share some of my favorite and most helpful shortcuts for Procreate with you!
Quick Undo/Redo
This one is pretty straight forward and makes undo-ing a mistake so much easier. Just simply tap two fingers on the screen to UNDO. Similarly, tapping on the screen using three fingers will REDO what you just undid!
Cut/Copy/Paste
To access the cut, copy, paste menu, use three fingers and swipe down on the canvas. This makes it simple to cut/copy/paste a certain piece of the current layer to add to another layer or another place on the canvas.
Erase a Layer
Decide you don't like anything you just did on a layer? Take three fingers and swipe across the canvas in a "Z" motion to erase it all!
Color Fill
Want to fill in a section of your piece with a different color? Or just decide that you want to change colors on one part of your lettering? Choose the color you want, and drag/drop the color circle onto the piece you want to recolor.
Merge Layers
If you are working on a multi-layered piece and want to merge several layers together it's pretty easy! Merge all of the layers by pinching them together in the layer menu.
---
What are some other helpful shortcuts for Procreate that you know? I'm always up for learning something new that will save time!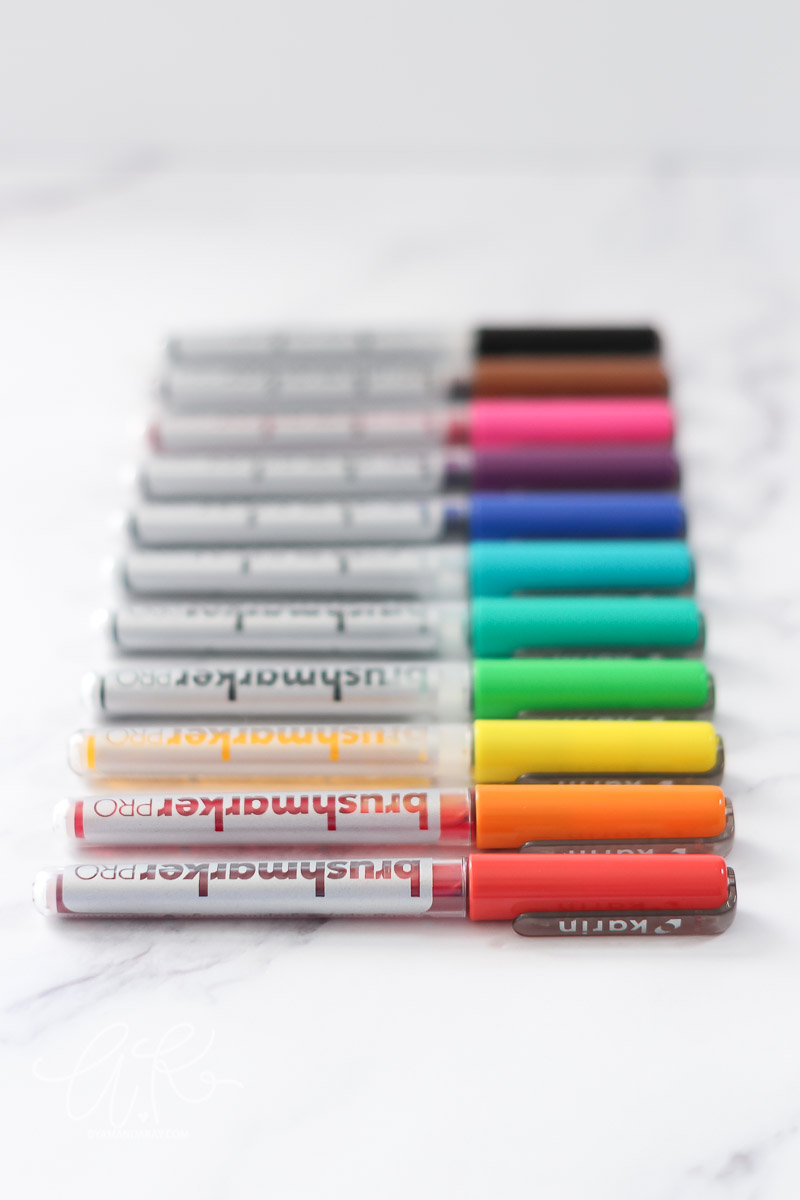 Looking for Supplies?
Check out my Amazon Storefront where I've saved all of the products I use in my projects. These are all supplies that I use and would recommend!
Don't forget to pin it!